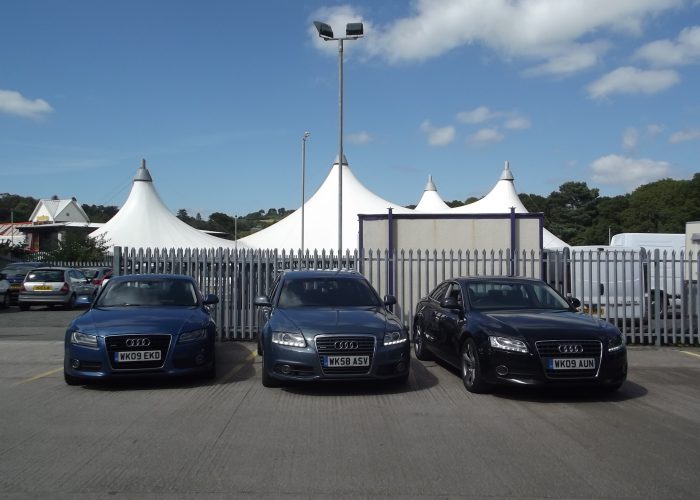 Car Auction Buyers Guide
We welcome viewing and inspection up until 4pm of the day of the sale and are also welcome to bring a qualified mechanic with you.
All vehicles are 'sold as seen' unless otherwise stated at the point of sale by the Auctioneer.
Once a bid has been made, you have entered into a contract with St Austell Bay Motor Auctions where your bid may not be withdrawn. Please read our terms and conditions before you consider buying.
You will be asked to go to the Cash Office to give your name and address and minimum £500 deposit which secures the vehicle. The balance must be paid by 10am the following day and then you may take the vehicle away. All payments can be made by Bank Transfer or Cash only. We no longer have card machine facilities.
Some vehicles are sold provisionally, this means that there is a reserve price on the vehicle that your bid has not met. We shall contact the vendor immediately and submit your bid. If your bid is unsuccessful, then your deposit of £500 will be refunded. If successful, then the deposit is deducted from the price and the balance is payable by 10am the following day.
There is a Buyer's Protection fee payable on each vehicle bought. You are indemnified against any vehicle you buy at St Austell Bay Motor Auctions being subject to outstanding hire purchase payment, any finance which may be outstanding and it also indemnifies you if the vehicle has been stolen prior to you buying it.
St Austell Bay Motor Auctions offer a delivery service. Please ask for further details.
Undercover auction hall and refreshments available.
If you require any further information relating to the auction process or on any of the above please do not hesitate to contact us where we are always willing to assist in any way we can.
Great sale – thanks

My first auction car sale (Saab 9-5 Estate). Excellent service with good advice from Neil. Very professional set-up. Did a great job of valeting my car prior to sale. Reached higher price than I estimated which was great. Definitely recommend this method of selling provided you listen to Neil's advice on car valuation. Many thanks.