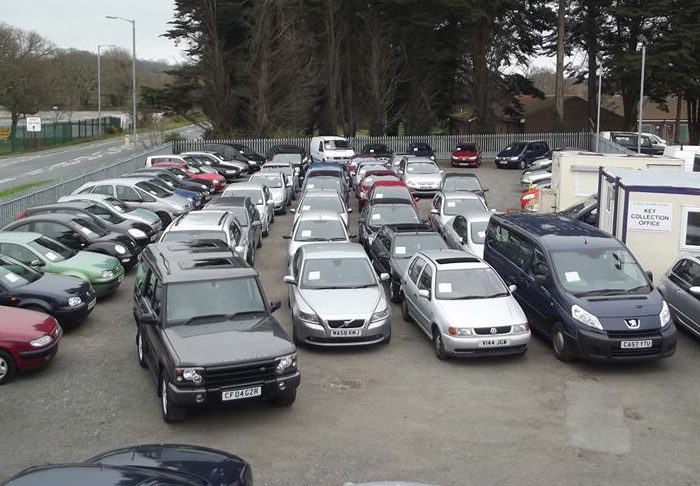 Terms and conditions
Your attention is drawn to the conditions of sale that state in particular: –
The purchaser hereby covenants with the Vendor and separately with the Auctioneers as a condition of his purchase of any vehicle that he will not use any such vehicle without first satisfying himself that it is roadworthy and, if so required, carries a valid test certificate and covenants that he will indemnify
both the Vendor and the Auctioneers from and against any cost claims, actions, demands or liability arising out of any breach of this condition. The Purchaser hereby further covenants that if any vehicle purchased by him shall be not roadworthy he will tow or transport it away and will not unlawfully use the vehicle upon the road contrary to the Road Traffic Act 1972 or any subsequent re-enactment or amendment thereof.
I hereby undertake that if any of the goods or articles purchased as a result of this sale are intended for use at work I will take such steps as necessary to ensure, so far as is reasonably practicable, that such goods or articles will be safe and without risk to health when properly used.
I fully understand that the goods covered by this invoice have been sold without any guarantee as to their condition or road worthiness.
The Auctioneers may at their discretion accept a cheque or cheques from a Purchaser but if they shall do so the following will apply:
Title in the lot shall remain in the Vendor or his successors in title, agents or nominees until the full contract price or any other monies due hereunder have been paid to the Auctioneers in accordance with these Conditions.
Until title has passed the Purchasers shall store the lot separately and in such a fashion as to render it identifiable as the property of the Vendor.
At any time before title has passed to the Purchaser the Vendor his successors in title, agents or nominees shall be entitled to require the lot to be given up to him and for this purpose shall be entitled to enter onto the Purchaser's premises and retake possession of it.
Should payment not be made by the Purchaser in accordance with these Conditions then at the absolute discretion of the Auctioneers possession shall be retaken of the lot and it shall be resold and if the price obtained is less that the Contract price then the Purchaser shall be responsible for paying the balance and the Vendor or the Auctioneers as the case may be, shall be entitled to sue for this.
Notwithstanding sub-cause (a) (b) (c) (d) of this clause the lot shall be at the purchasers' risk from the time that the contract is concluded by the fall of the hammer.
---
Excellent Preparation

Thank you for an excellent service. The preparation and auction process was impressive and resulted in very satisfactory outcome. I would recommend any sellers seeking a fair price to make use of this service.